Discussion Starter
·
#1
·
Traded my truck in, took off the aftermarket parts:
Volant Intake.
Installed since 02-21-2009. Never used in excessively dusty conditions. 95% street, 5% woods driving/gravel FSRs. Filter could use a clean and re-oil. Drain holes in bottom of intake for water evac. Includes ram air horn. Still looks and works fantastic. Still on truck, will be removing soon.
Asking $300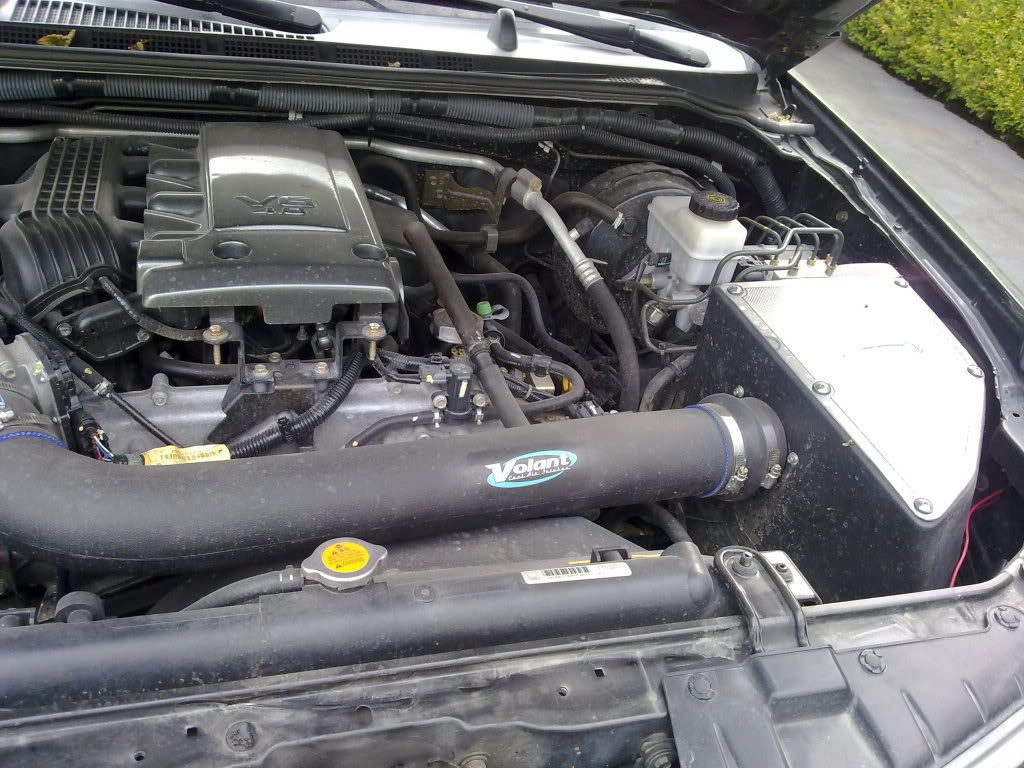 Superchips Cortex Tuner/Programmer with Proclip.
Installed 11-18-2009. Proclip allows you to mount the tuner in a safe place out of harms way. Keep an eye on your ECT, timing, AIT, etc. also useful for data logging. Proclip is a perfect fit and literally takes 5 seconds to install (butter knife required). I mounted the tuner on the Proclip with industrial velcro. Been this way since I installed it and has worked awesome since. I always take it off in shady parking spots, never once tried to unpeel itself. Proclip can also be used for ipods or cellphones. Cortex comes in original box, with USB cord and install instructions and of course is VIN UNlocked. Paid $300+- for tuner, $30+- for Proclip.
Asking $300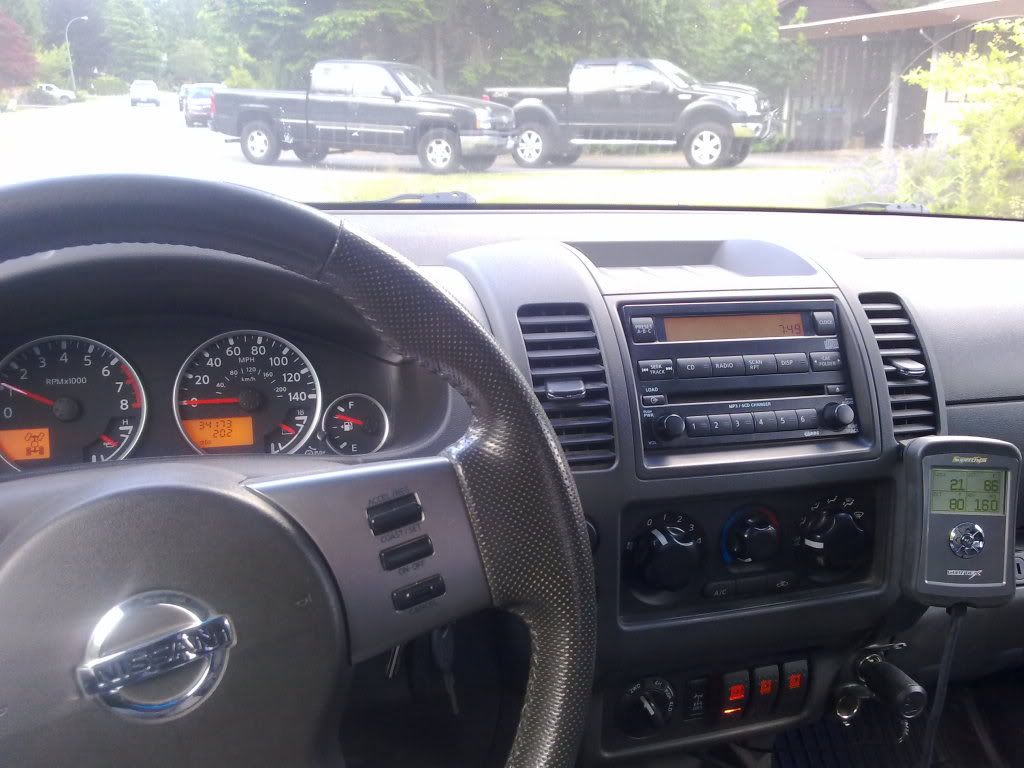 NFW Hi-lift jack mounts.
Brand new billet aluminum, hilift mounted once to set them up. One mount has a hole drilled in the end for a padlock. Better setup than the DIY version. Less leverage on the utilitrac and keeps the jack nice and tight on the boxside (but not touching). Can be used with a topper/canopy.
Asking $80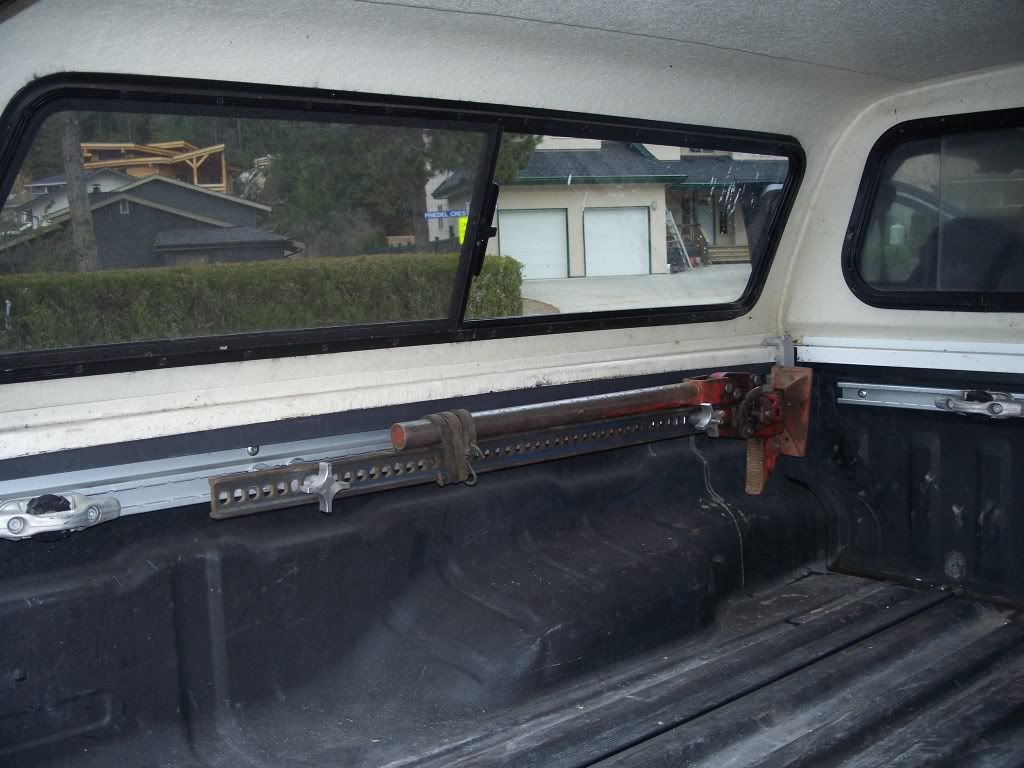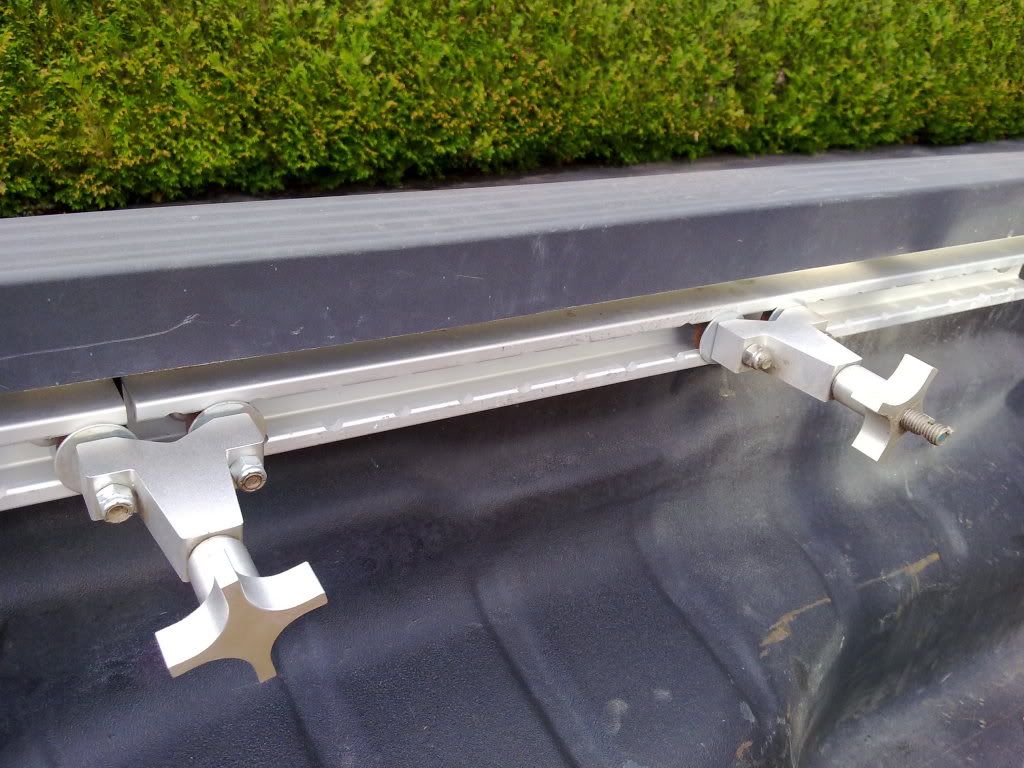 Hawk LTS Brake Pads.
New in boxes, only opened to take pictures. Does front and rear brakes. Includes brake grease and stickers (yay). Paid $200.
Asking $180.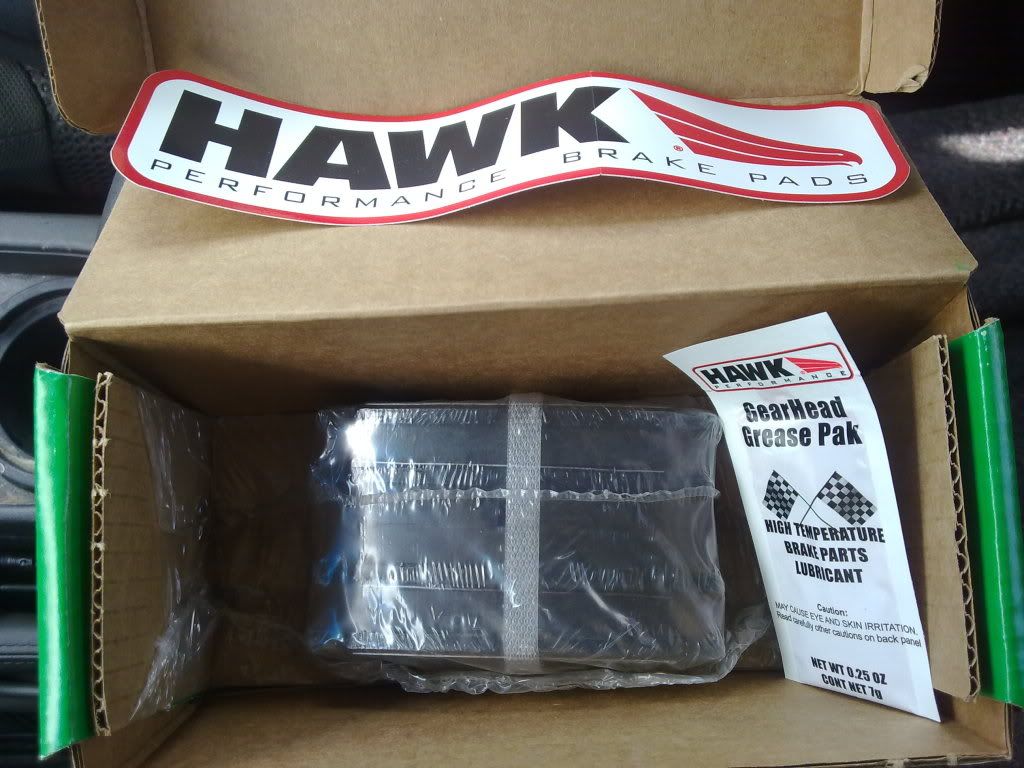 Stock Nissan Nismo 16" Alloys
tires included but are pretty well finished.
Includes 4 TPMS sensors and all center caps.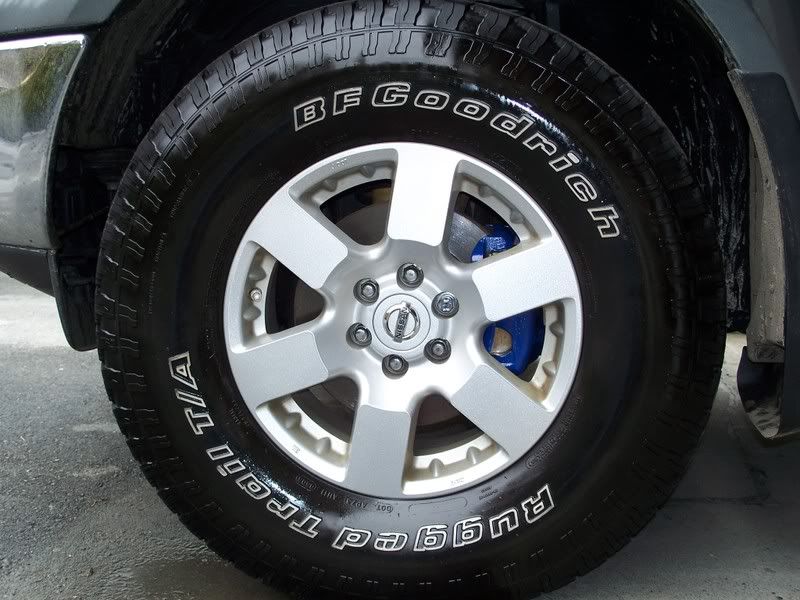 Asking $250
PAC IPOD/SAT radio aux input.
Allows you to add aux lines to your stock Nissan radio. Adds 2 aux inputs simply by pluggin in the unit in the back of the radio. I used one line for Sirius, one for Ipod. Will work with any mp3/sat radio that has the 3.5mm (headphone) jack. Works much better than the FM transmitters. Steering wheel controls are retained. Very clean and easy install. Perfect for anyone who doesn't have stock aux inputs but don't want to put an aftermarket headunit in. I used a Griffin cig charger for the ipod to charge it while the truck is running. (not included)
Pac-Audio.com Product Details | iPod Integration for your car and More by Pac-Audio - Connecting you to the future
100% works on stock Nismo radio.
"Radio must have a "SAT" button or have "CH", "CHANNEL", "CAT" or "CATEGORY" printed somewhere on the face of the radio to be compatible. This is usually located near the Tune or Seek buttons."
Paid $100 for unit, and I had to buy the extension wires to hook up the accessories (which are included).
Asking $100 considering the extra cords and the fact that the unit is discontinued.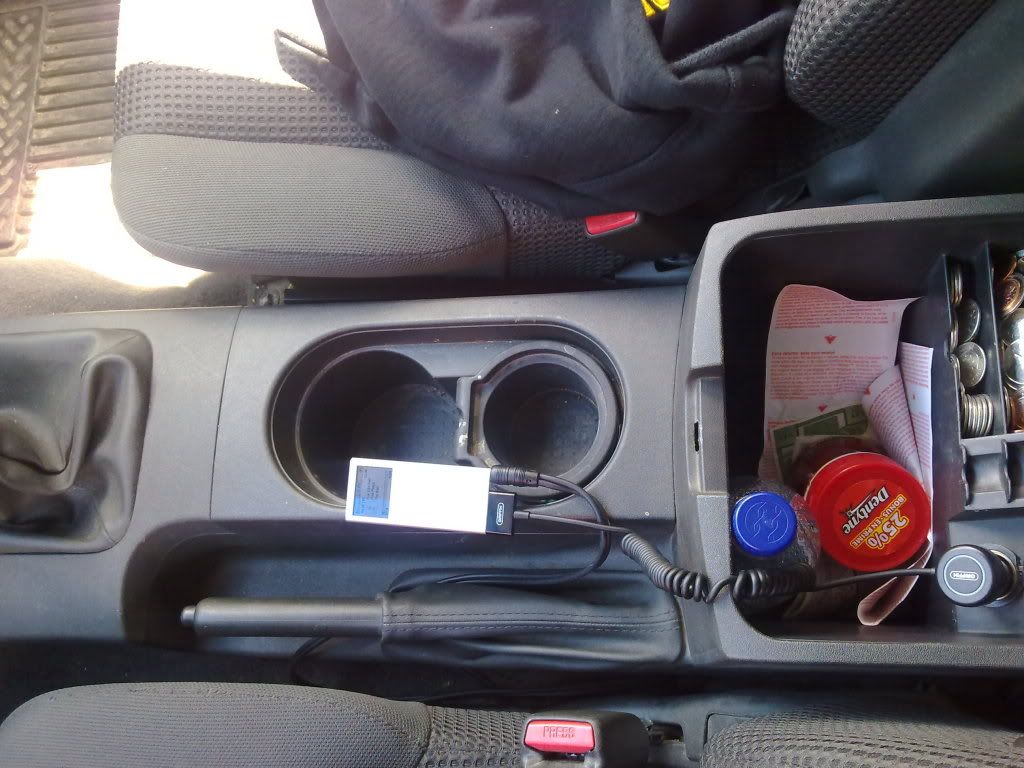 All prices are OBO. I live and work in Squamish, but can travel up to North Van (prices are firm if I have to drive).
All parts were in perfect working condition or brand new. Came off my 2006 Nismo Frontier V6
Will fit similar 2005 2006 2007 2008 2009 2010 Nissan Frontier Pathfinder and Xterra s
Feel free to email me to ask for more pictures or more info.