Discussion Starter
·
#1
·
I finally got around to doing the 1.6 swap in my 87 samurai. I managed to find a motor with auto tranny and transfer case from a 90 tracker for cheap.
I rebuilt the motor and proceeded to size up what it would take to make it work without the adapter plate. I plan on doing a kicker 3 setup in the coming year, but needed to replace the tired 1.3 before I headed back to school and as funds were tight I opted not to buy the kit.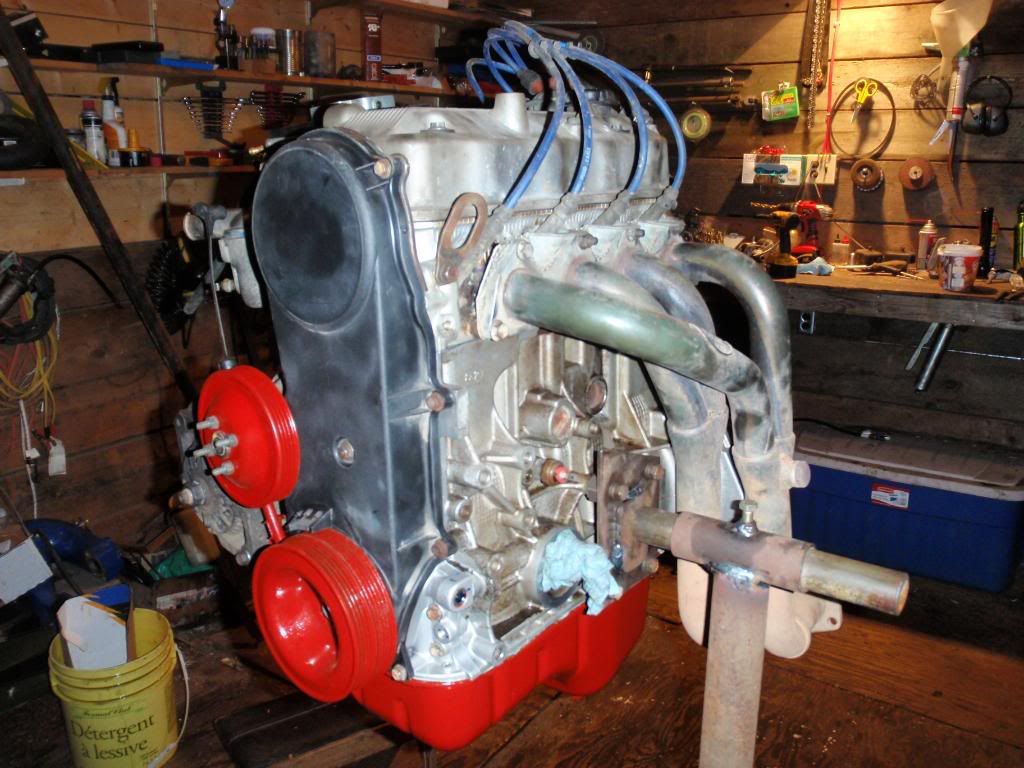 The first obstacle was the mating of the samurai transmission to the 1.6. The 1.3 flywheel and clutch were bolted up to the 1.6 and the tranny was test fitted. The top two bellhousing bolts lined up perfectly, but the bolts from the 1.6 did not fit (12mm instead of 10mm). After drilling out the 10 mm bellhousing holes, I placed the thin metal shim off the 1.3 between the motor and tranny and bolted the top together.
Next came the bottom bellhousing mounts. The 1.6 has a larger flywheel and there was about a 1" difference between centers.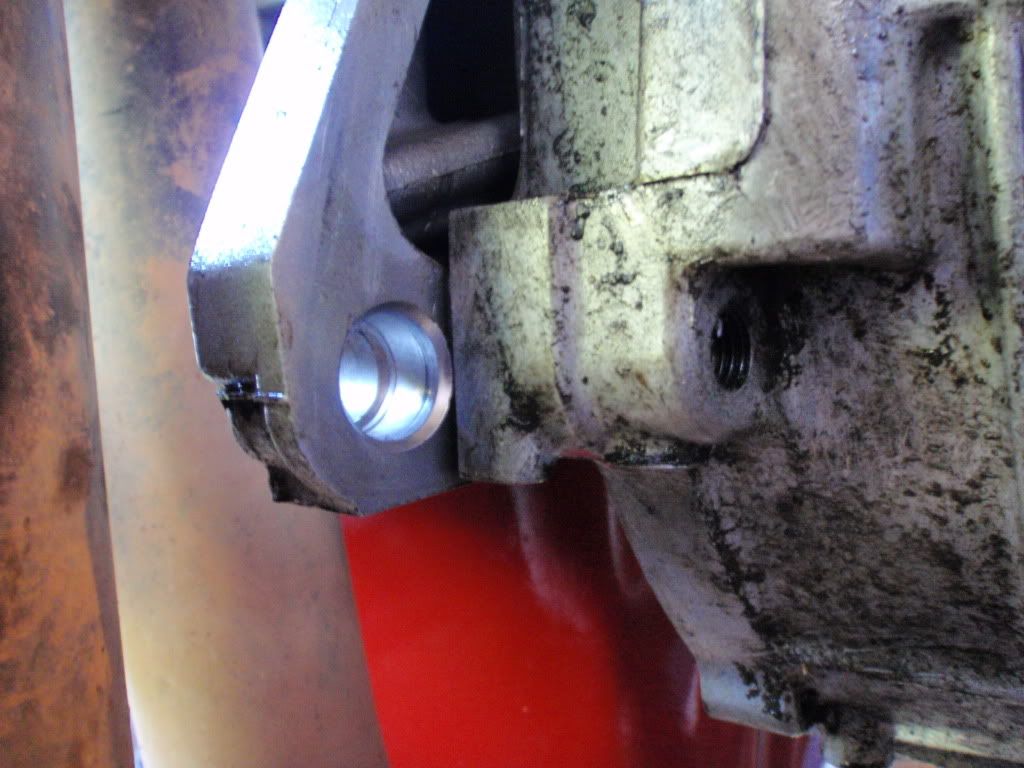 To solve this problem I welded a long bolt onto a chunk of 1" round stock with an offset hole drilled in it.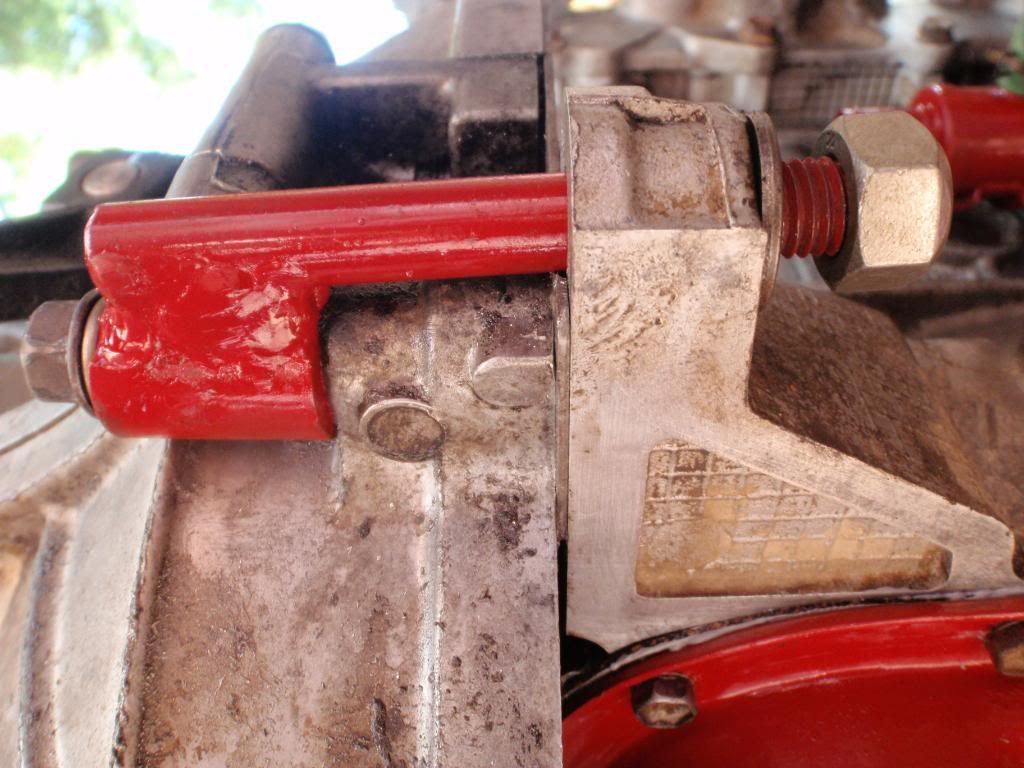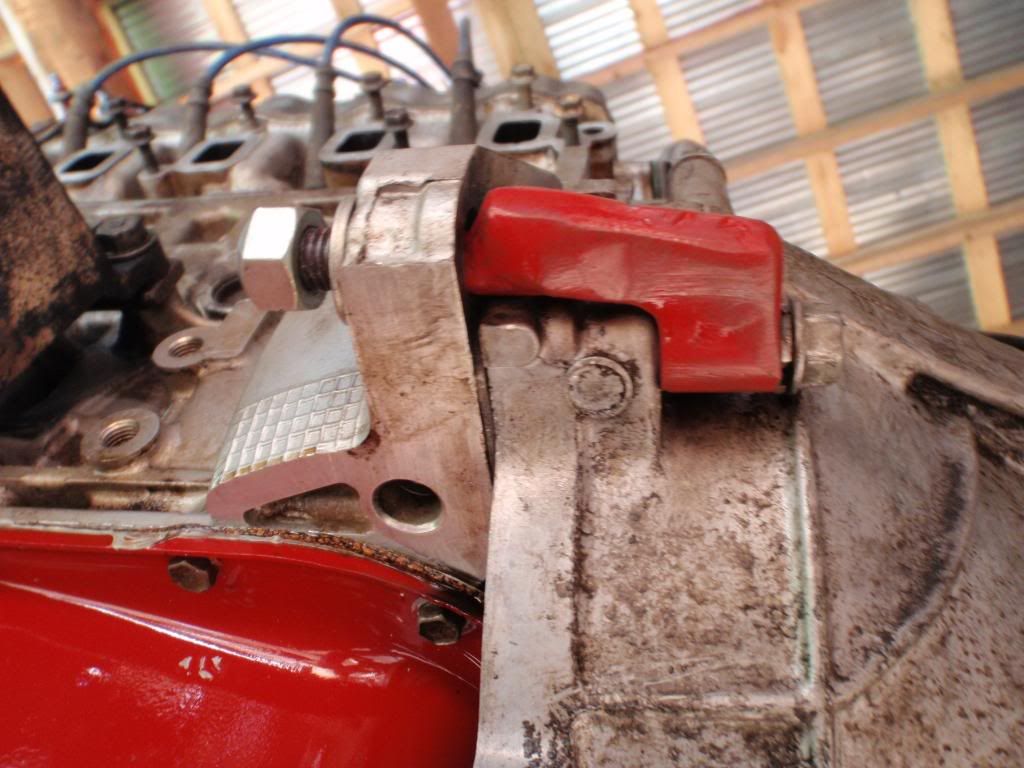 Both sides were done the same. The long bolt goes through the 1.6 motor casting, while the smaller bolt is threaded into the backside of the hole were the 8mm transmission stud is normally.
Once everything was bolted together, the motor and tranny were put in. The stock samurai drivers side motor mount was reused with the addition of a 1/4" spacer on the top two mounting holes. Since the passenger side motor mount could not be used, I made my own.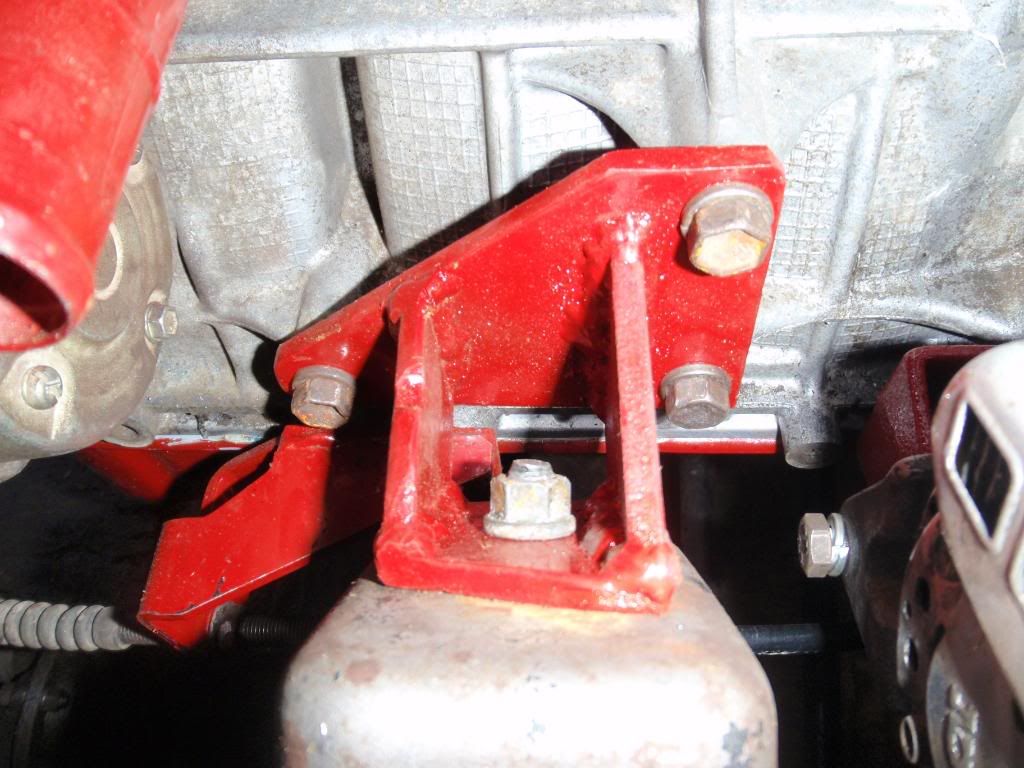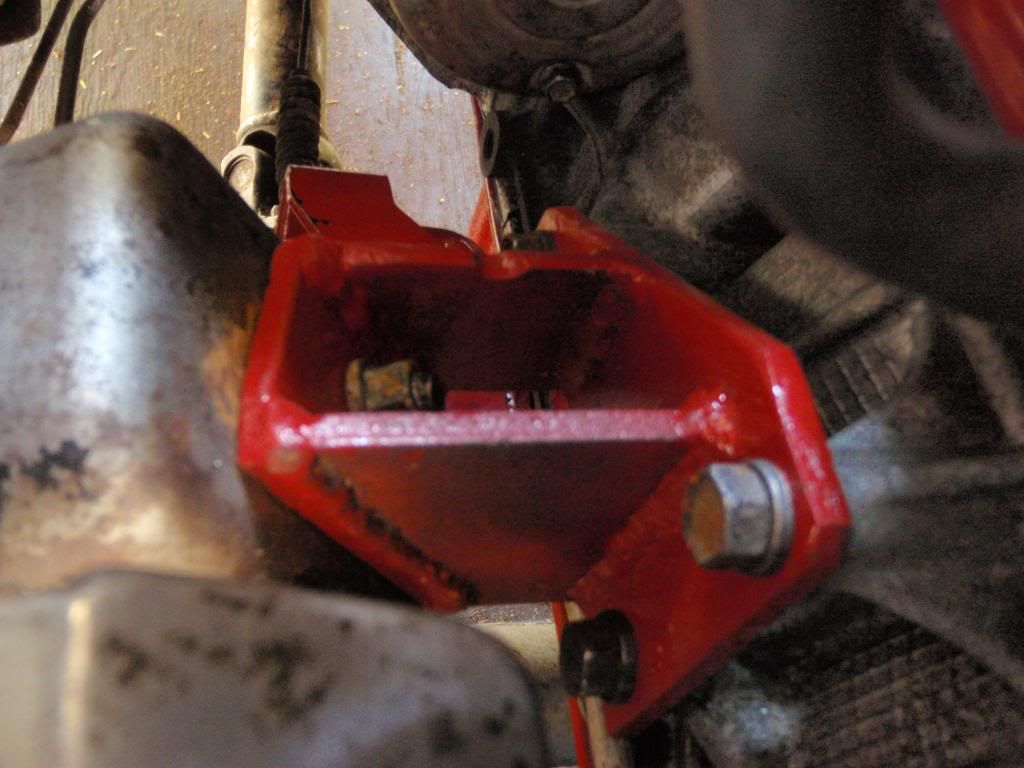 With the motor mounted I installed the 1.6 rad and mounted an electric fuel pump as close to the tank as possible.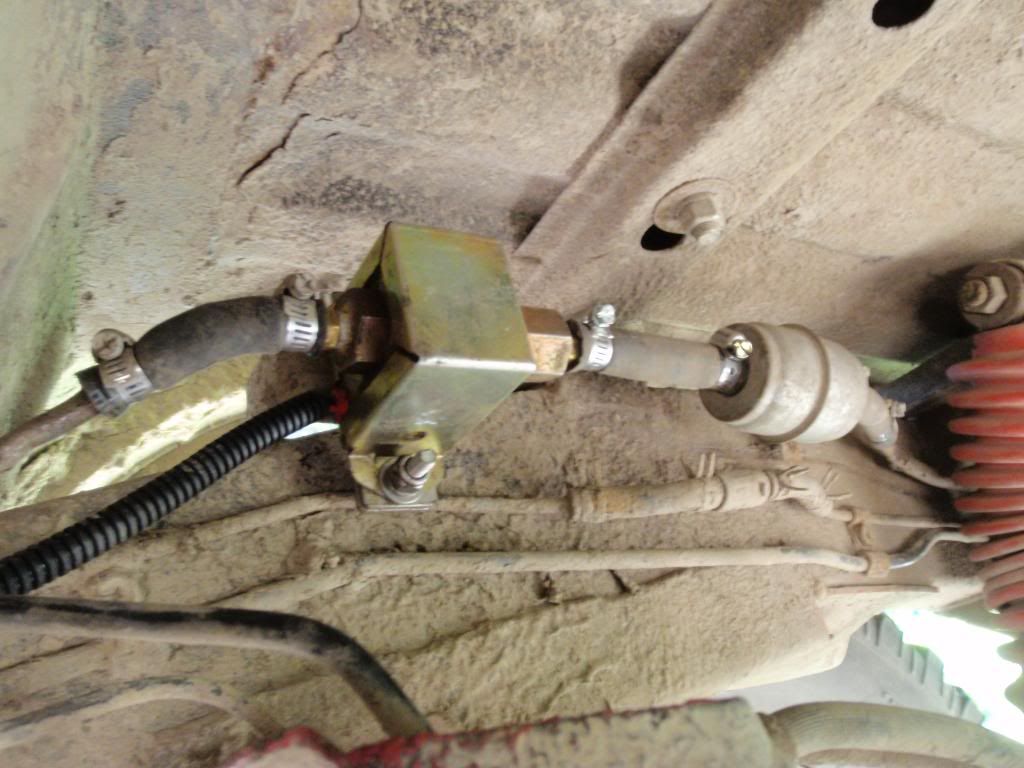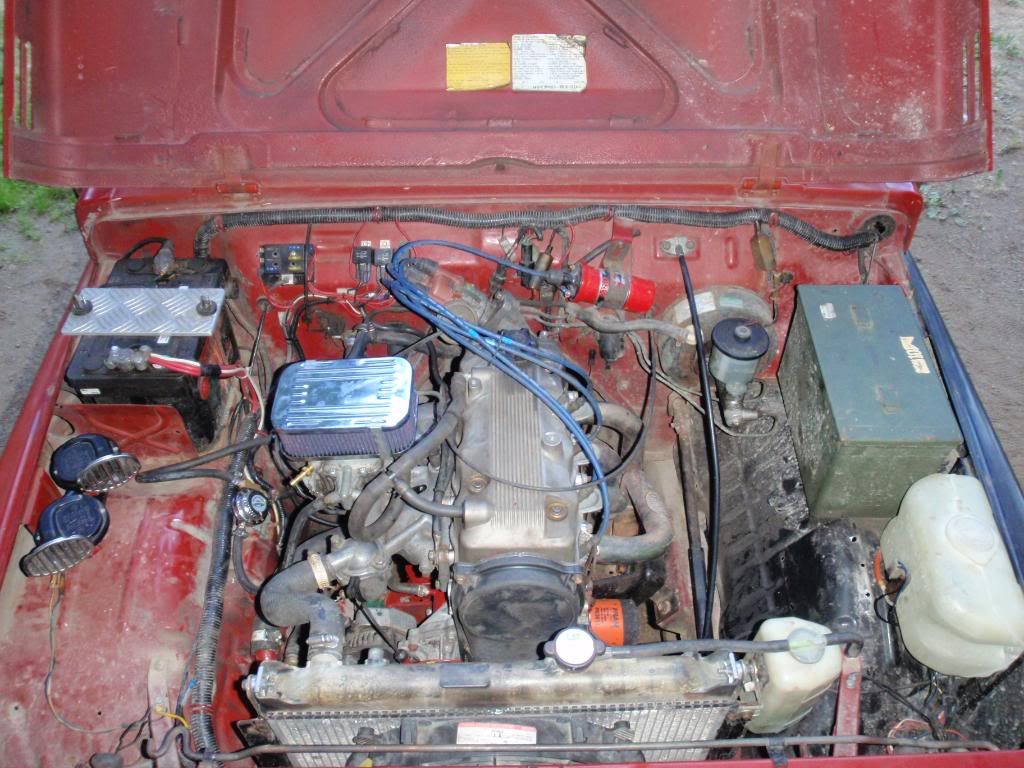 I have since put about 3000+ Km on this setup without a problem. It is however a temporary setup as I plan to run a kicker 3 with a tracker 5 speed as soon as I finish school.