Discussion Starter
·
#1
·
Well I have talked about it for a long time now, looked for just as long for a bronco I wanted to do this with and fit my budget of as close to free as possible. Well, I have finally got to that point.
Allow me to introduce the newest member of the fleet, a 1985 Full size Bronco. It originally had a 351/C6 with usual 1/2 ton diffs etc. This will be the beginning of a several year long project which will end with the bronco running a 1 ton diesel drivetrain on slightly softer suspension so that I don't vibrate all over the FSR's.
The goal at this point is to mock it all up for a proof of concept, then rebuild everything which needs it, and do it right from the ground up. It will take some time to get this done because I intend to take my time with this one rather than rocking the bandaid mobile as such was with the 85 F250. A hopeful side effect is this might be enough to stop me from modifying the PSD. Maybe....
Anyhow as the saying goes, its all lies until there are pictures!
Just got it home..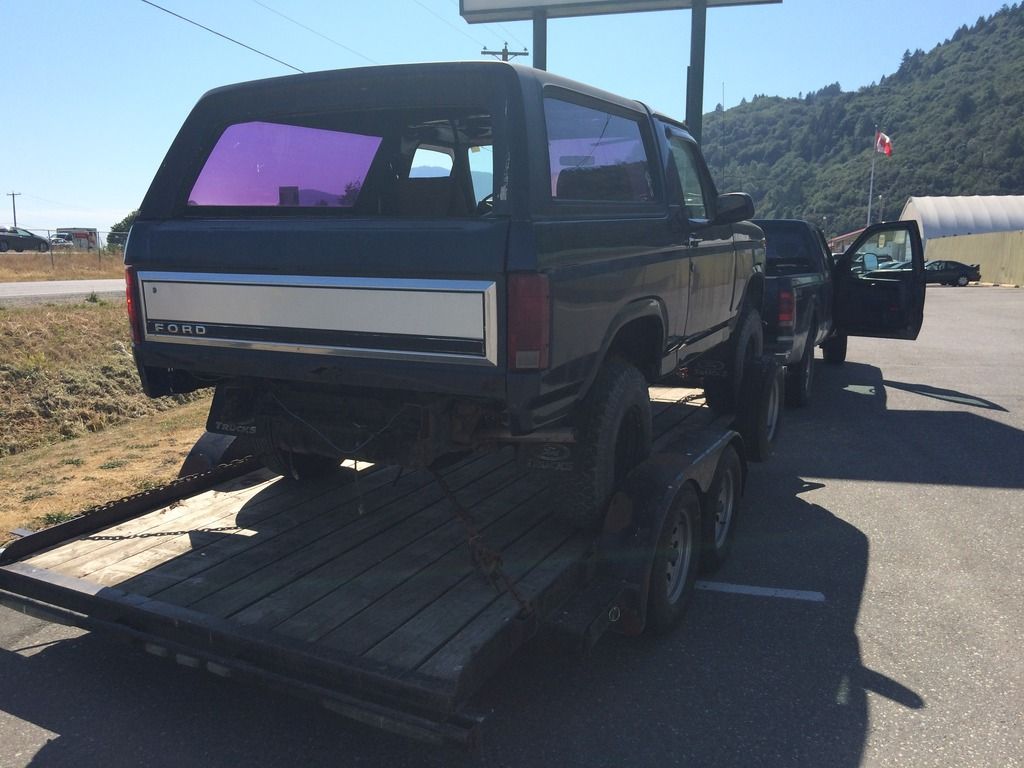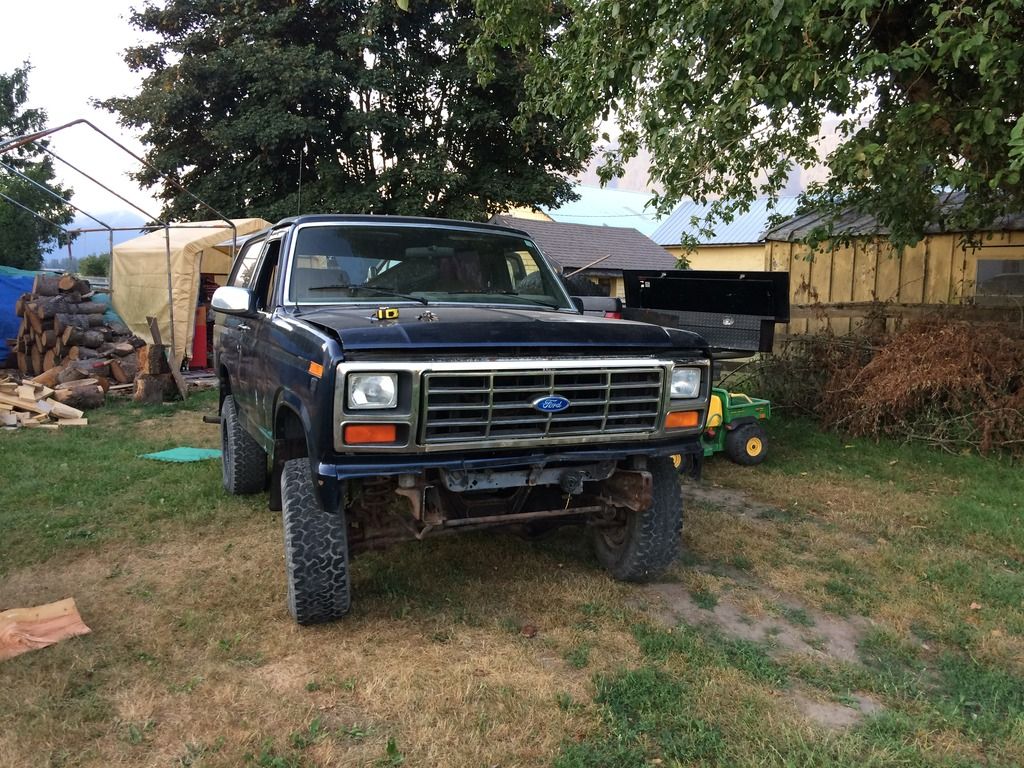 I pulled a ZF 5 speed out of a 4x4 7.3 idi at picky on the way home. My buddy and I with only sockets, one breaker bar and one pry bar had it on the ground in 2 hours in the blazing heat!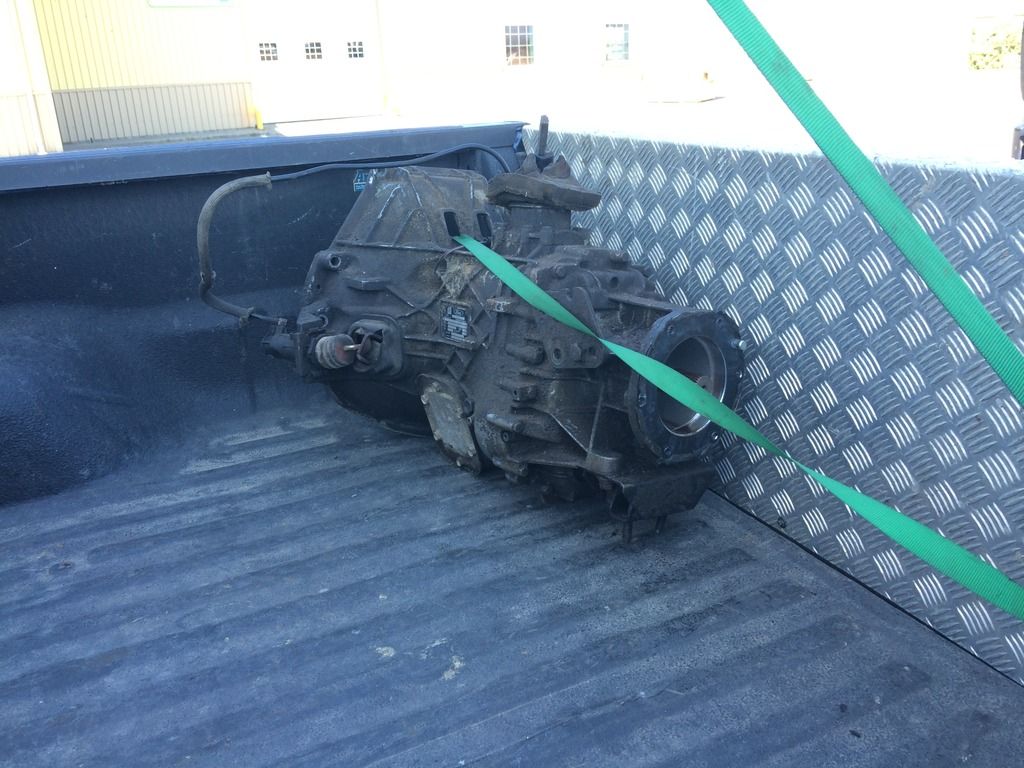 Got the tailgate open, and it started to cave in on itself. I am pretty sure its toast. Snapped off 4 of 6 bolts holding it to the brackets which connect it to the truck. but its out! Then went to clean out all the junk in the back.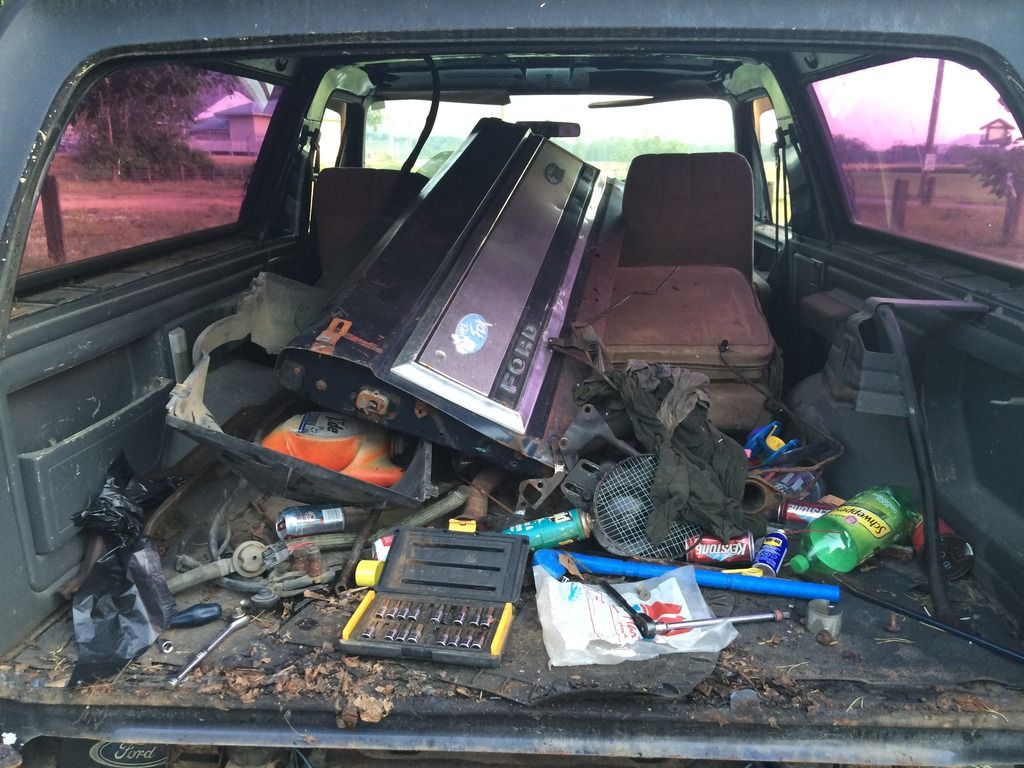 I pulled out the flooring as well, I don't plan on using that anyhow. Then tossed the ZF in the back!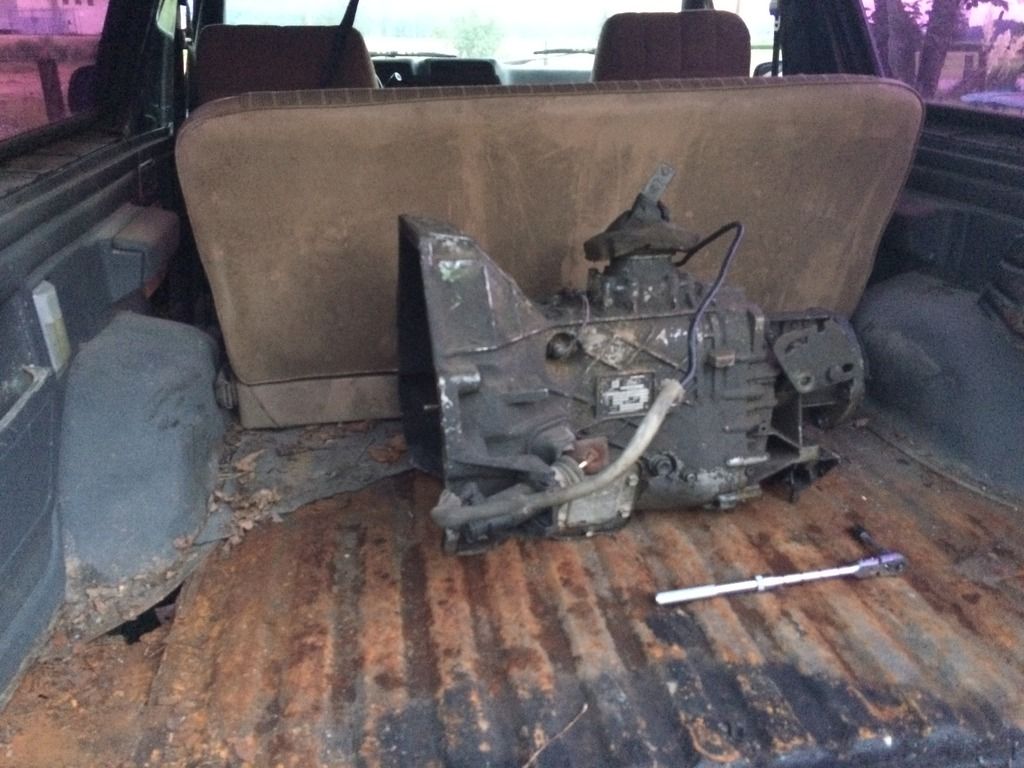 Thats all for tonight. Tomorrow is more cleaning out of crap, and rust assessment.