Discussion Starter
·
#1
·
So, Sass came up with the ideea to try and backtrack the last day of last Year'S Whipsaw's trip. He warned us that it might not be passable due to the recent weather conditions.
I've skipped that last portion of the trip last year, so I really wanted to do this.
We met in Harrison, 3 trucks....fueled up and we hit the road. Once on the gravel road we stopped to air down. Just as we got out of the trucks, it started to dump hale like crazy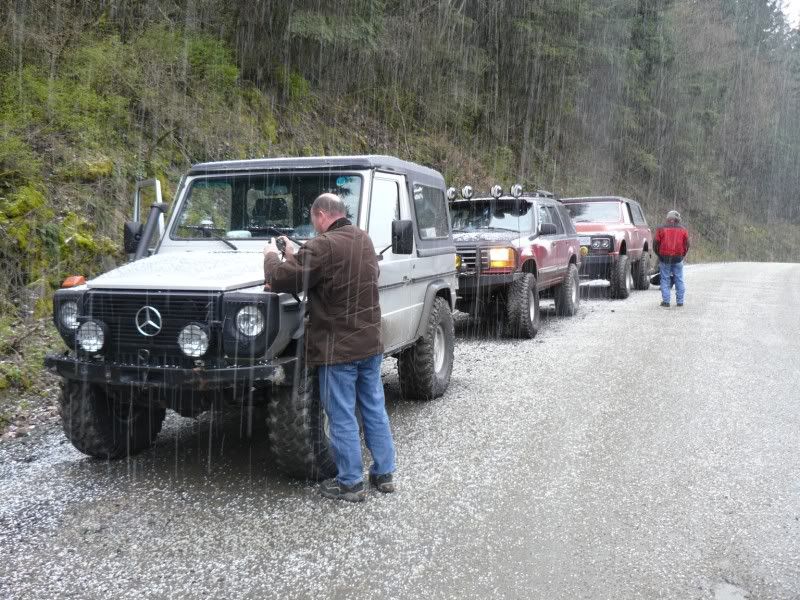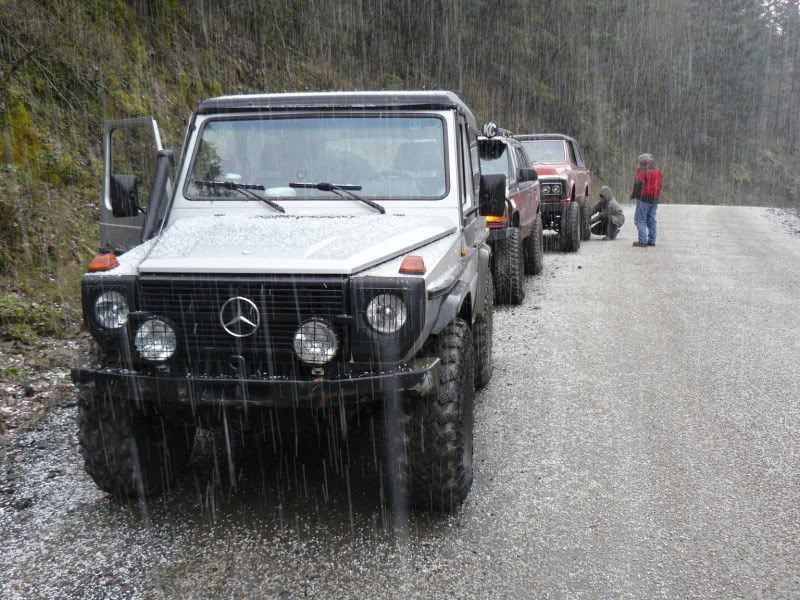 We stopped for a quick brake. Beautifull view of the river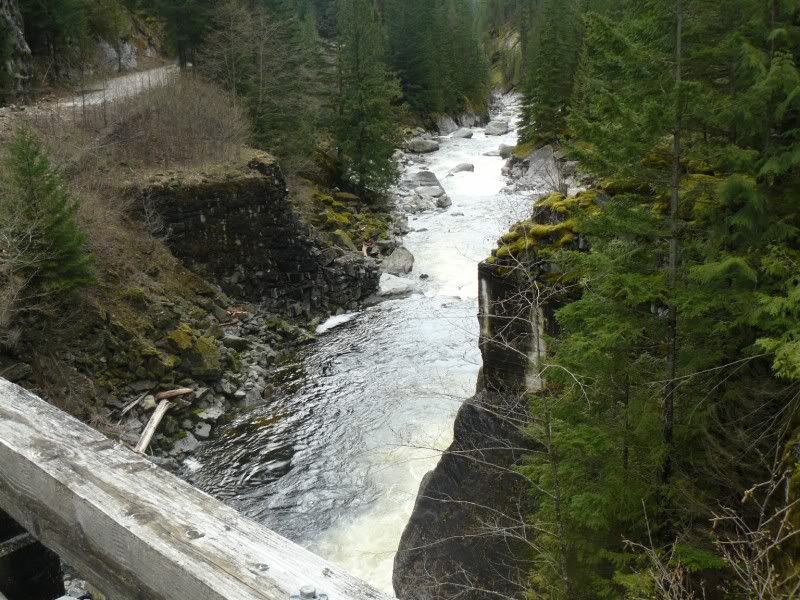 Then we stopped at another beautifull cool waterfall. We met some people that were comming down...warning us of serious snowfall only 5 min up the road. We've barely seen any snow yup to this point in time so when we told them we're gonna try to push through, they decided to turn arround and give it another shot.
First we had to check out the waterfall though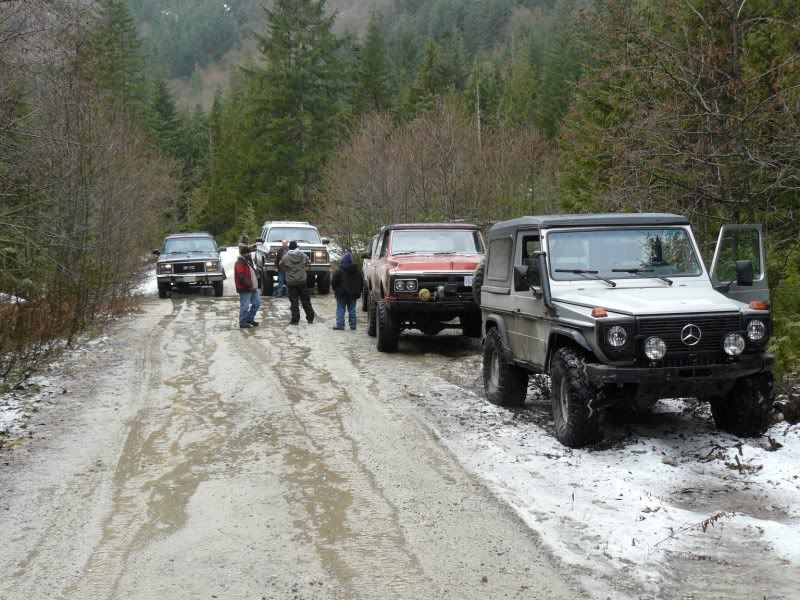 Sass and his camera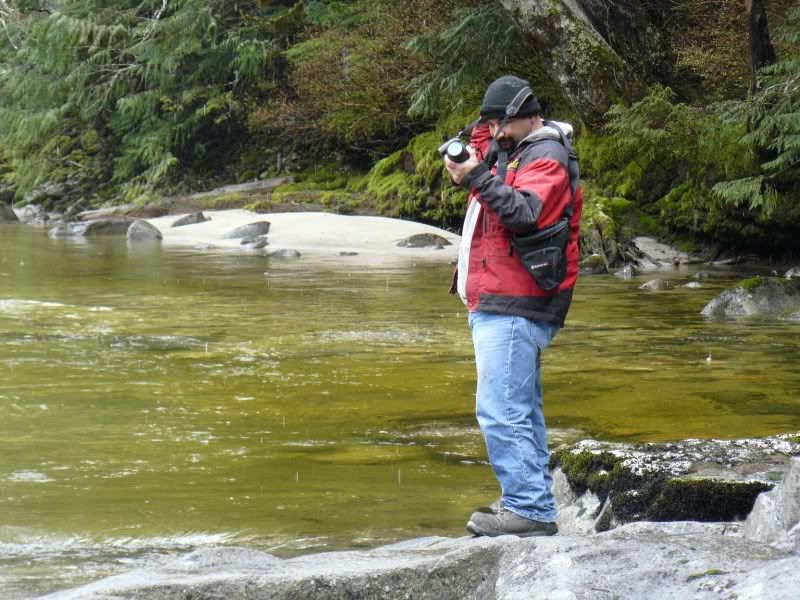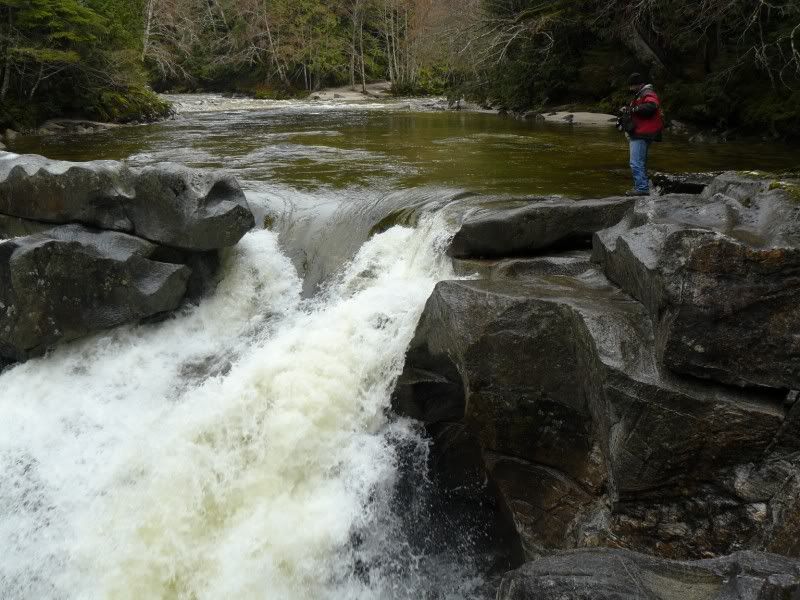 Check out the video (select 480p resolutiojn...it's a little better):
http://www.youtube.com/watch?v=W29vMpHCorY
I had to climb the wall on the way back up...THEY LEFT ME TEHRE!
Got soaked crawling up on the rock face with watter running down.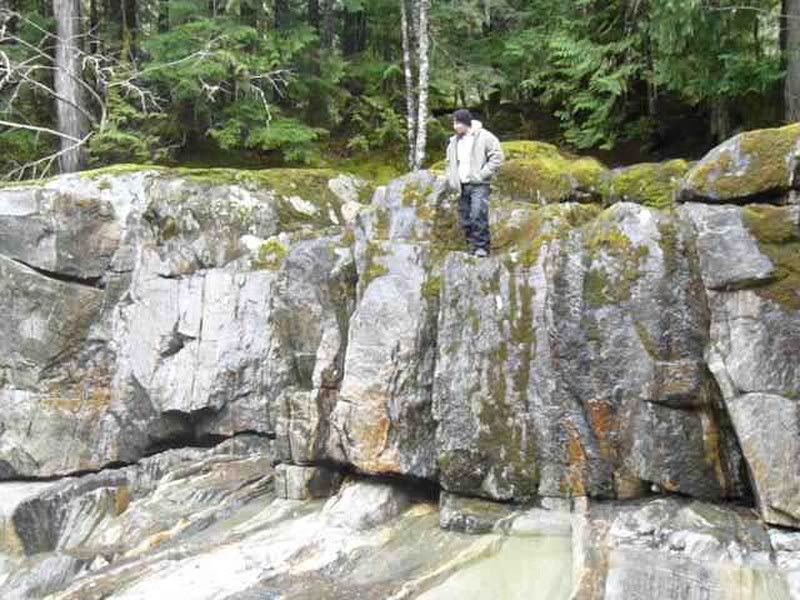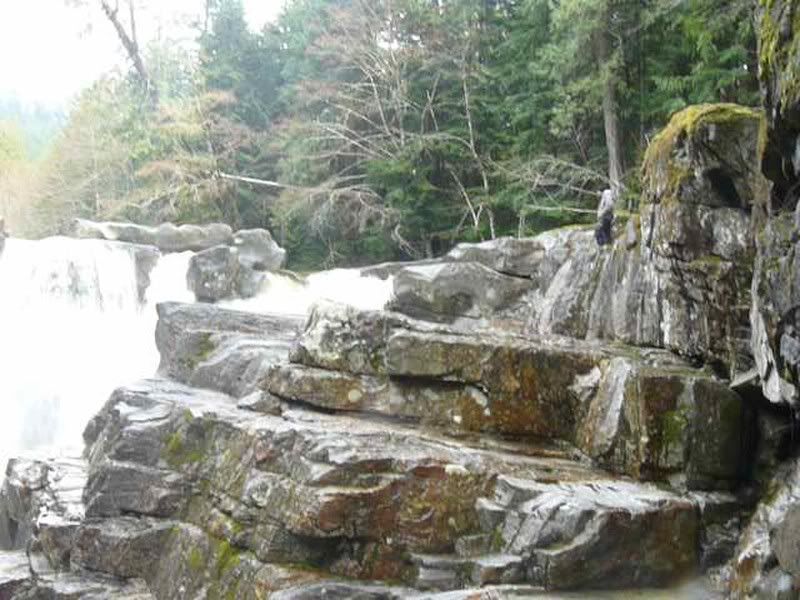 Once we started going again, it wasn't long till we started seeing serious snow...and very soon after that we were having a hard time pusing through. We still had a long way to go, and even though the GPS was telling us the road should drop down at lower altitude, we could see it still go up (more snow).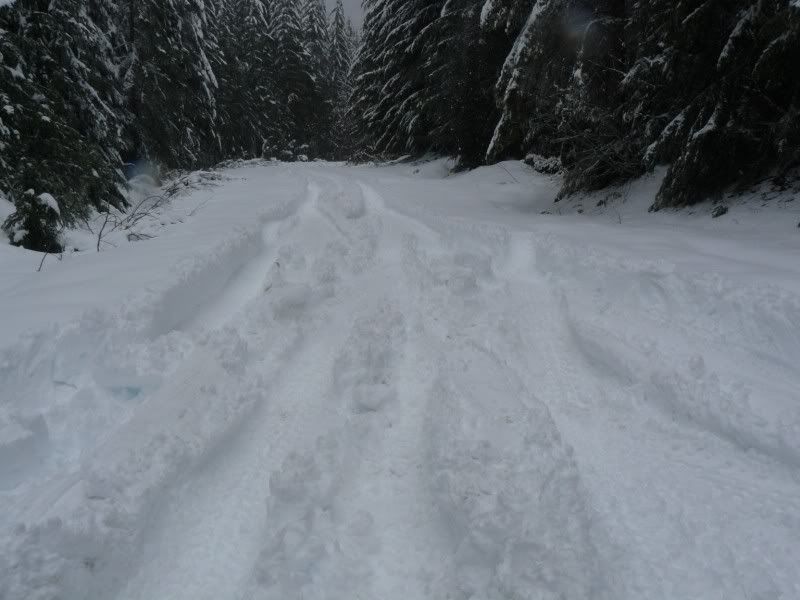 So we decided to turn arround, have a fire and something to eat. We had a good fire, good food, good company...stayed till it got dark, and got home just before 12am.
It was a nice trip...can't wait to do it again :beer_cheers: