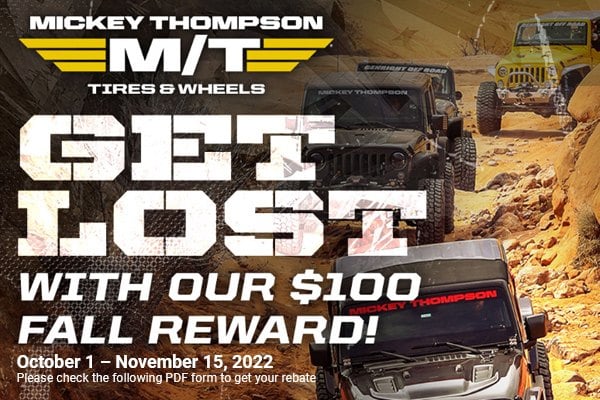 If you are looking for the perfect set of tires that can perform both on the street and off the road, then Mickey Thompson Tires are your best bet! Right now you can get a $100 rebate on a Visa Prepaid Card with the purchase of four qualifying Mickey Thompson Tires. That is an offer you don't want to miss! Be quick while it stands!
Mickey Thompson Tires are known for their excellent performance and smooth ride. So if you are looking for a tire that can provide great traction and a comfortable ride, look no further than Mickey Thompson. Order now and take advantage of this great rebate offer!
Mickey Thompson Baja Boss Tires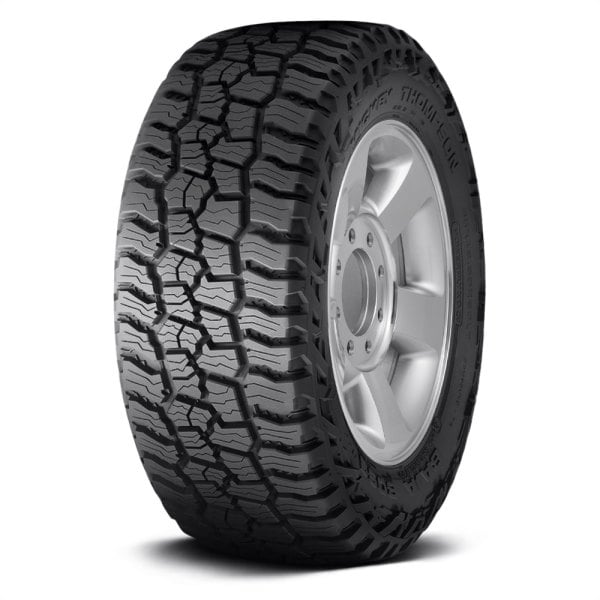 Features
• 50K Mileage warranty
• All-weather performance and cut & chip resistance
• 50% heavier denier 3rd ply (compared to the Baja ATZP3) that provides puncture resistance
• Optimized for reduced noise, all-weather performance, off-road traction and on-road handling
Baja Boss MT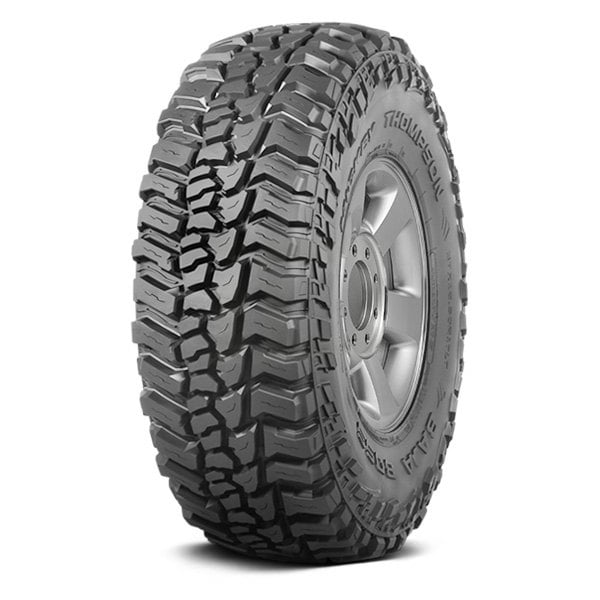 Features
• Asymmetrical tread pattern reduces noise, improves handling and on-center feel, and reduces side-slip
• Next generation four-pitch Sidebiters® are 50% larger than any previous Mickey Thompson radial tire
• New PowerPly XD adds 50% extra denier cord to provide even greater puncture resistance
• Improved handling and quicker steering response than our original PowerPly™
• Deep & Wide Voids to enhance off-road traction and forward bite
To browse the full catalog of Mickey Thompson tires at our store, use the link below:
Delivered by the most reputable name in the industry, Mickey Thompson tires that are stored on our digital shelves offer outstanding performance and stunning look. Expertly manufactured from stellar materials, each Mickey Thompson tire delivers premium performance and features superior quality.

www.carid.com
Give our sales team a call at 800.505.3274 (Toll-Free) or 1.609.642.4700 (International) and we'll answer all your questions.