Discussion Starter
·
#1
·
So first off I should say that I can never leave well enough alone.
This is the result of almost a year of planning and designing on the front suspension and dual cases.
My build thread for the front coil spring suspension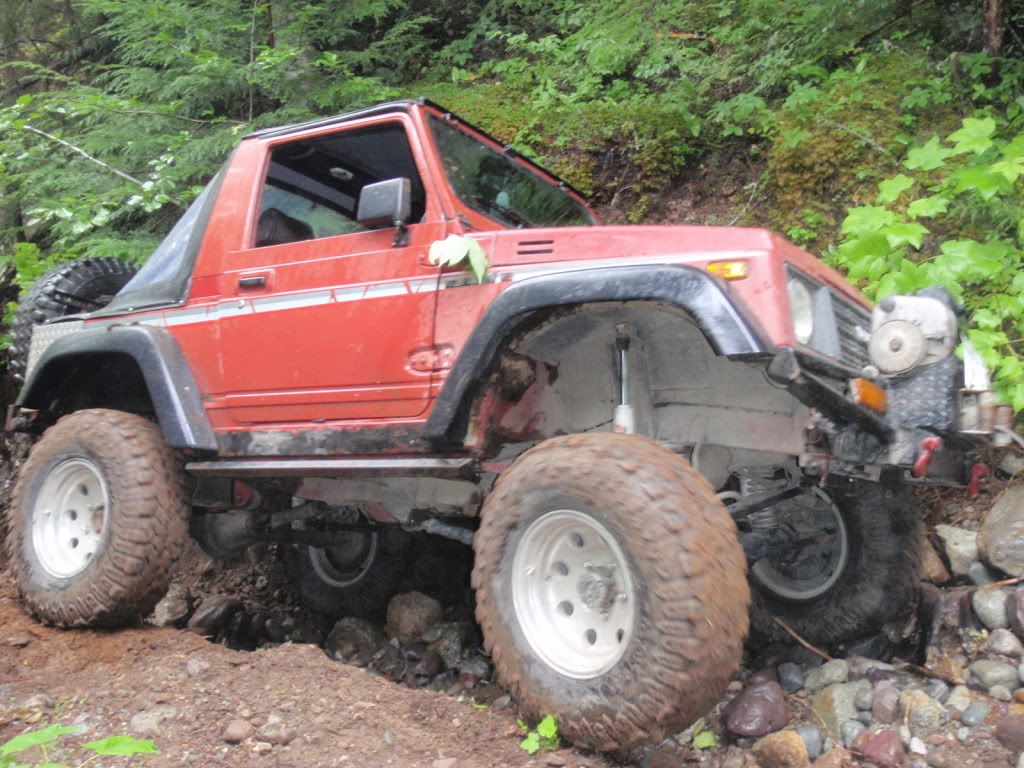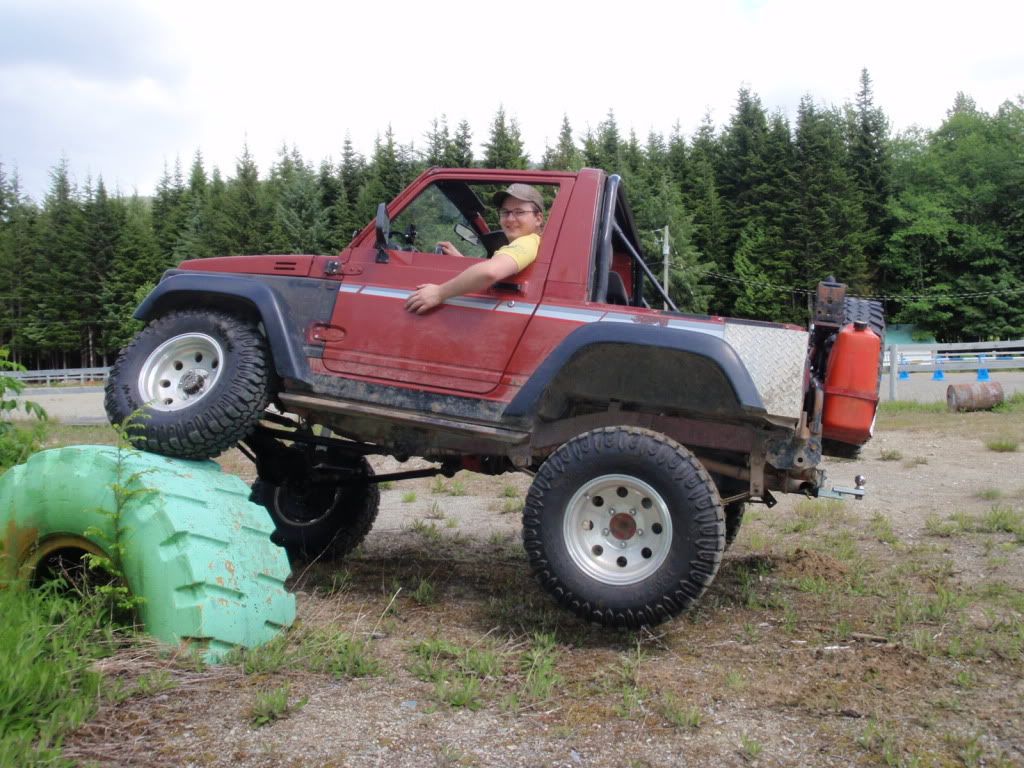 I wheeled it hard this summer and it worked flawlessly, the only issue is that when you wheel with a group of trucks that all run 36's or bigger tires, the obstacles are a bit big for my 31's... So I figure I need bigger tires. Of coarse that's the easy part, the hard part is keeping the sami axles in one piece while running 33-35" tires. So far I have never snapped a suzuki axle shaft or broken a birfield, but its not something I want to start doing in the future either.
Anyways after searching for a set of toyota mini truck axles and not liking what I was finding (everything either used and abused or rusted to nothing...) I found a sweet deal on 2 FJ40's and the 80% 35x12.5 BFG MT's that came with the trucks all for $300. Only issue is I had to dispose of what was not needed.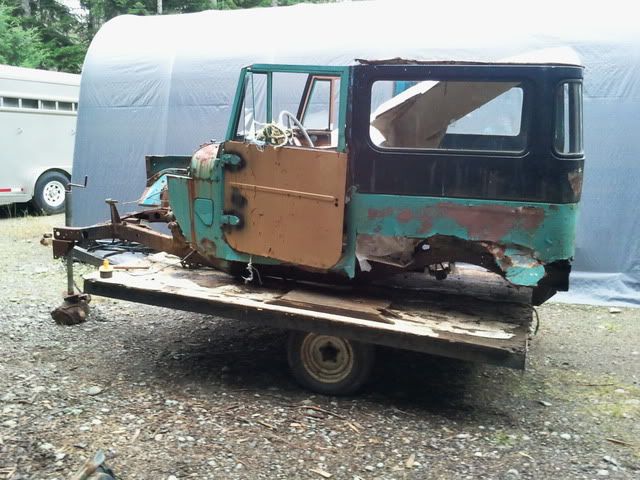 After disposing of what was left of the rusted out cruisers I was left with 2 offset rear housings, 2 front housings, 35's, and lots of misc parts.
So the plan so far for this build is:
Rear
-Offset FJ40 Housing
-Stock 4.11 gears and shafts
-ARB
-Monte Carlo Disk brakes
-Still not sure if it is staying leaf sprung or going to coils with links
Front
-Keeping current coil springs and radius arms
-Either mini truck or shaved FJ front depending on if I can find a mini truck front...
-Vented disk brakes from FJ40 front axle
-ARB
-Stock shafts with Longfields (might just get 30 spline longs though)
The fenders will also be copiously trimmed to allow the 35's to fit when flexed. I want to keep it as low as possible so that I can still easily DD it and keep the COG low for wheeling. Right now the truck has about a 5" lift and I like its stance, so hopefully I wont have to go any higher.
More to come.
Chris